David Menestres is a bassist, composer, and writer currently living in the Piedmont region of North Carolina. David is the founder/leader of the Polyorchard ensemble and is the host and producer of Tone Science, a weekly two-hour radio show on taintradio.org since 2010.
David and Polyorchard are available for concerts, lectures, workshops, and other forms of performance in all parts of the world. Get in touch for more information.
"…[Polyorchard] displays a bold commitment to the practice, not the genre, of improvisation. The distinction is a subtle but crucial one. Where many free improvisation performances can fall into a predictable dynamic pattern of peaks and valleys, Polyorchard crafts intricate forms with clear but idiosyncratic arcs. Each extempore arrangement is packed with surprise… new aspects emerge on every listen, the band's ability to create spontaneous structure consistently fascinating, and more than a little befuddling." -Matt Wuethrich, Dusted (October 24, 2017)
"Combining elements of free jazz, classical music, and whatever the hell else they feel like, Polyorchard is a free-form experimental music collective that challenges—and often outright transcends—boundaries of genre and style." -Allison Hussey, Indy Week (March 15, 2017)
"The revolving, motley assortment of classical, jazz and rock musicians have played practically every kind of music in every possible configuration in almost every Triangle venue, emerging as a vital and wonderfully vexing force of the area's sonic fringes." -Chris Vitiello, IndyWeek (May 20, 2015)
"…an ensemble of Justice League proportions…" -Will Robin, IndyWeek (December 30, 2013)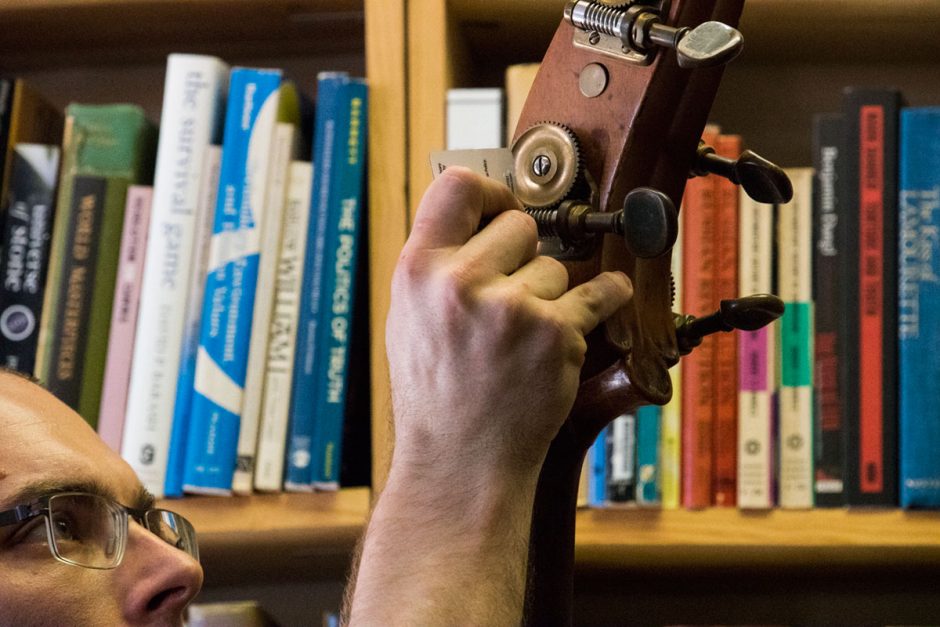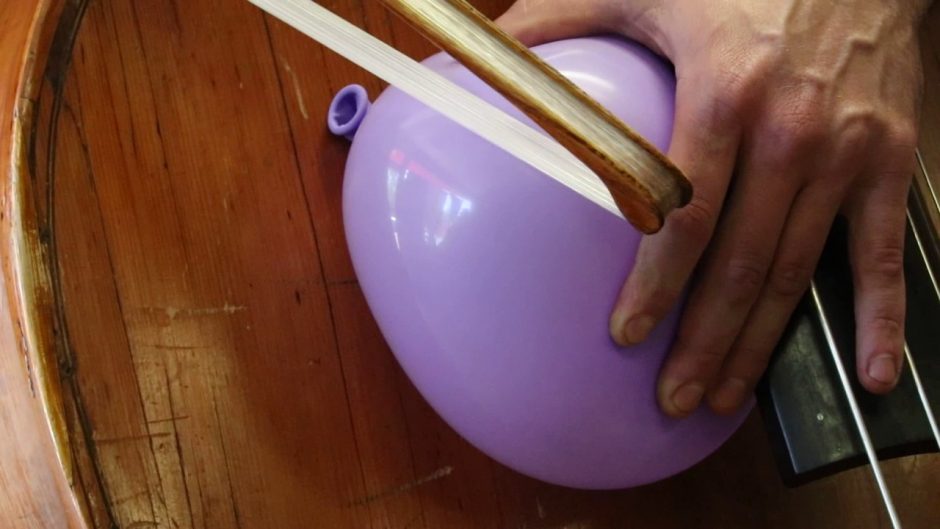 Photos my be used for media purposes if full credit is given to Brandon Pierce. Photos taken during the Polyorchard baBel performance at Glenwood Books in Greensboro, NC.
press
2018-04-11 4 star review of Red October from AllAboutJazz.
2018-02-15 4 star review of Red October in the March 2018 issue of JazzWise.
2018-02-10 FreeJazzBlog review of James Gilmore's Bag of Tricks vol. 1.
2017-12-06 review of Red October in AvantScena.
2017-11-14 interviewed by For The Love of Noise.
2017-10-24 Red October review in Dusted by Matt Wuethrich
2015-03-17 IndyWeek Concert Preview by Allison Hussey
2015-12-23 IndyWeek The Triangles 25 Best Albums of 2015 by Grayson Haver Currin
2015-05-20 IndyWeek Arrivals, departures, and additions: Record review: Polyorchard's Color Theory in Black and White by Chris Vitiello
2015-04-08 Triad City Beat Rules allow magic to happen during improv piece by Jordan Green
2015-03-25 IndyWeek Preview of Collapss + Polyorchard presents John Zorn's Cobra at The Shed by Grayson Haver Currin
2014-10-29 IndyWeek Area improvisers revisit Terry Riley's landmark In C by Chris Vitiello
2014-05-21 IndyWeek How Free Improv Bassist David Menestres Gets His Sound by Corbie Hill
2014-05-21 IndyWeek Freeform collective Polyorchard celebrates Sun Ra's centennial by not playing his music by Corbie Hill
2013-12-30 IndyWeek Musicians>audience members: Polyorchard's first anniversary concert by Will Robin
2013-12-18 IndyWeek Preview of Polyorchard, Baby Copperhead, Tegucigalpa show at the Nightlight by Will Robin